Although beautiful website design is an important part of high-quality, it is not the first thing to be considered. If a page does not load quickly enough, the user will leave without even looking at your website. Therefore, the following list will describe the importance of each step in website development.
First on the list is the page loading speed. Before a visitor can engage and evaluate the site, the visitor has to be able to access the site with ease. Experiencing difficulty while trying to load the website has a negative effect on the visitor's interest and may make him or her hit the dreaded back button while the website is still loading.
Second is the website's overall look and design that can convince him or her to stay and engage with the content. If the site is aesthetically pleasing, it conveys that your business is also doing good, which further reinforces the visitor's resolve that they have came to the right place.
Third place belongs to SEO – Search Engine Optimization. If you are paying for traffic, you can skip this step. If not, organic traffic can be very beneficial for your website and can grow naturally over time. Hence, as such, it has its benefits.
(1) Website Loading Speed
Desktop website loading speed test
GTmetrix and Pingdom are two online tools you can use to measure your website loading speed for free. On the image (right) , displays the results for our site as measured by Gtmetrix. It is very important that the page loads in under 3 seconds to be considered as a fast loading page. We are able to guarantee a load speed up to 3 seconds.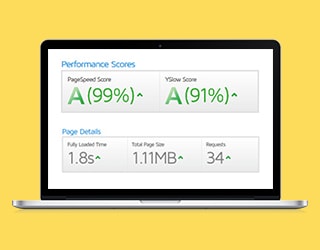 Mobile website loading speed Test
Similar to the tools (previously mentioned) we can also measure the website loading speed across mobile devices using the Google PageSpeed Insights tool for measuring mobile and desktop page loading speed. We have tested the strongetic.com page loading speed and got these results:
DESKTOP: 92
MOBILE: 67
50-89 (average)
0-49 (slow)
RWD - responsive Web Design
It goes without saying, that a site must be adaptable to various screen sizes. At least 70% of all traffic comes from mobile devices. Google offers a mobile-friendly test tool for websites. By using the tool, you can check if a website is adapted for mobile devices and if there are any loading difficulties. Our strongetic.com page has passed that test successfully.
(3) SEO - Search engine Optimization
Search Engine Optimization or SEO for short. First, we should optimize our website to be friendly for/toward search engines and social crawlers. That way, search engines will better understand our website content and what we are trying to offer. Accordingly, our site should get a better position on Google results, but there are no guarantees.
If you are using paid online advertising such as Google Ads, you may get a better quote. There are plenty of online SEO tools which you can use to test your site. Although these tools cannot provide you fully accurate results, they can help you get an idea on what you can further improve. One of them is called SEO Site Checkup. We have tested the strongetic.com page and got 94/100.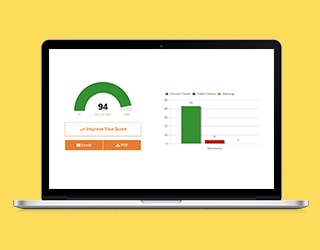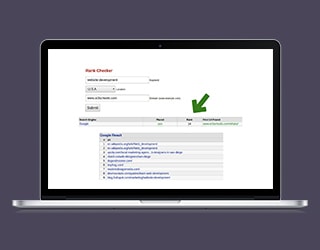 There are various off-site techniques that site owners are using to get their site ranked higher on search results. The main technique is sharing their website link on business directories, social networks, forums, in comments of high ranked blogs and websites, etc. This is called backlink building. Google experts are changing their SEO algorithms on a daily basis to prevent SEO manipulation. There is an online tool which can tell you the exact position of your web page on Google search for a given keyword. This tool is called the Rank Checker.
Even though a website firewall will slow down a website loading speed, the website should be protected. If your company is based in the European Union, your website needs to be adequately secure in accordance with GDPR law. Besides that, you do not want your website to end up on search engines' blacklist if malware or a phishing virus is found which can sometimes occur due to a security breach by a hacker or a third party.
What is a Bounce rate?
Your website, blog, web-portal, landing page or web-shop must load very fast. If not, then a certain percentage of your online visitors will leave your site...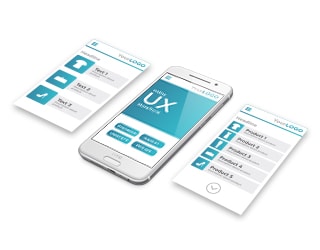 Why is UX design important?
A website professional look built to the latest standards is a must because a visitor will make a decision on first glance. Only a few seconds are...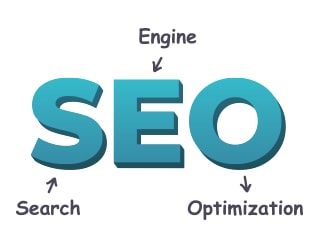 What is SEO?
You can create a beautiful and fast loading website with an intelligent design in accordance with the latest standards, and still, no one is visiting.