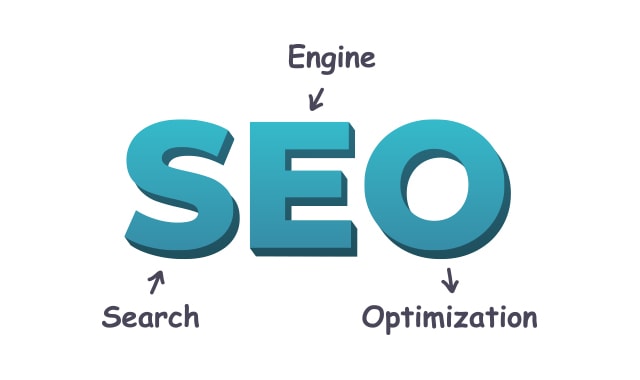 You can create a beautiful and fast loading website with intelligent design in accordance with the latest standards, and still, no one is visiting. To get visitors, you need to decide which marketing strategy you are going to apply. The first strategy is SEM, which stands for Search Engine Marketing. SEM is marketing where you pay per click (PPC) or for Impressions. In this post, we are not going to talk about paid marketing; instead, we are going to talk about SEO and how to get traffic for free. We can distinguish two types of Search Engine Optimizations, one is SEO on-site, and the other is SEO off-site.
SEO on-site
You have probably heard of an old saying that content is the king. That is true when it comes to SEO on-site marketing. There are so-called SEO articles which are texts written in an SEO friendly way. If you do not know how to optimize the text, there are content writing experts who can do that for you professionally. It is all about keywords. You have to pick a keyword that you wish to apply for and start building a website or a page around it. First of all, it is good practice to have a keyword in the website URL, as well as in the website title. You must pay attention to apply correct heading tags, from H1 to H6. Also, it can be useful to have keyword bolded but do not exaggerate. When developing a website, it is very important to use HTML5 descriptive tags to help search engines better understand your site content. Consequently, not only search engines but blind people can also navigate easily through your site by using a screen reader. There are online SEO checker tools which can help you determine your website's SEO weak points so you can improve them. You can find an SEO checker tool among our online tools on our page called High-Quality Websites.
SEO website checker tool will tell you important things like:
Meta tags and Meta description
These are responsible for displaying website/page title and description in search engine results. Other than that, they are responsible for displaying images on social networks.
Keywords that you are using and their importance on the page.
Does your page have a satisfying page loading speed score? It will sort all the detailed information on what is happening with the site loading speed.
It will check if you have made mistakes in correctly tagging your titles with H1-H6 tags.
It will check if you have the robots.text file configured properly for search engines to find it.
It will check if your website has a sitemap, either HTML or XML.
Fixing broken links can improve your SEO score and prevent a bad user experience.
All images on your website should have alternative text. You can use them for adding keywords. The search engine crawler cannot know what is on the image.
Check if deprecated tags are used on the website.
A website should have an icon image in the browser tab.
Links from another website that are pointing to your website page.
It would be great if your website does not throw any JavaScript errors while running.
It will check if your site is using SSL encryption certificate and serves data through "https:" instead of the "http:" protocol.
It will check if the website is on search engines' blacklists for malware or phishing.
Media Query Responsive Test
It will check if the website is compatible for display on mobile devices.
A website should have custom coded HTML-micro coding or JSON explanation
and more…
SEO off-site
This is a strategy of link building. First, you should research "what not to do" when you decide to apply this strategy. Google experts are working night and day on improving their SEO algorithms to prevent SEO manipulation. Therefore, everything should be organic or at least look organic/natural. You must not build backlinks too fast because that is not natural. If you are a beginner, do not build more than one backlink in a week or even two weeks. It is not important to get many backlinks, but you should get a link from a high-ranking website which is in your niche. Therefore, you need to do a lot of research. I must warn you; this is hard work, and there are no guarantees. Sometimes, you need to wait up to six months just to see the results of your hard work. This should improve your position among search engine results. To check your position on search results, you can use a tool called the Search Engine Position Checker, which you can also find on our High-Quality Websites page.
Beside building backlinks, you can also place the link to your website on business directories, social groups, make an educative video and place it on YouTube, and then put the link to your website in the description. If you decide to write comments to get backlinks, be creative and write constructive comments which are going to increase the value of the original page content. Also, do not be lazy – leave more than one constructive and high-value comment. That way, the owner is going to feel bad about deleting your comments and would be less likely to do so.